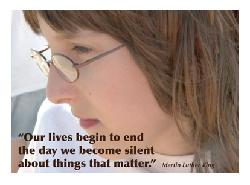 "Reviewing all of the facts, I find that in fact there was discrimination against Ms. Camp in hiring or promotion because of her union advocacy activities, protected concerted activity under the contract and under the law. Mr. Astroth clearly warned the final evaluation group meeting in his office of his concerns about her before they started to make their assessment of the search committee's evaluations. In fact, he told them that she would be held to a higher standard of qualifications than other candidates for her to be recommended. He admitted that no review of her artwork was done by that decision making group although an assessment was made of the artwork of the individual who got the job. He specifically related her unsuitability to her union advocacy before the Board in the summer of 2000."
The Award:
The Grievant, Jane Camp, shall be promoted and hired as a full time, tenure track faculty. This hiring shall be back dated to the start of 2005-2006 academic year with respect to benefits, wages and seniority and she shall be made whole as of the date."
The Heartland Adjunct Faculty Association asked for the help from the Bloomington/Normal Trades & Labor Assembly, local politicians, and incumbent board of trustee members, Harry Dunham & Larry Little to enforce the favorable arbitration ruling that was recieved in the beginning of January. Our plea was to help us ensure that the administration of Heartland Community College no longer discriminates against union activists or members by encouraging the implementation of the ruling of the arbitrator. Our contract was signed and endorsed by our association and the HCC Board of Trustees in good faith. The Board's decision to not comply with the arbitrator's decision violated our contract, which states in Articles VI, "The decision of the arbitrator shall be final and binding upon both parties." HAFA officiers are continuing to encourage the elected Board of Trustees members to adhere to the contract that they have signed and agreed to. A considerable amount of taxpayer dollars within the district has already been spent by HCC to avoid adhering to the law and the Heartland Adjunct Faculty Association, Local 6077, IFT/AFT, AFL-CIO contract. We believe that in an institution of higher education, this form of discrimination should not be tolerated.
---
Additional Resources